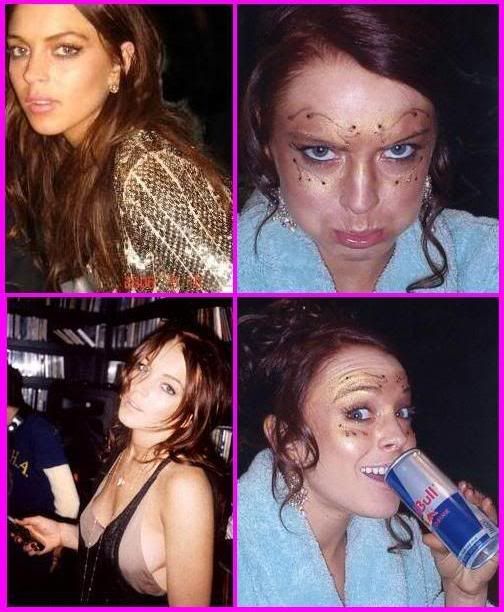 According to anonymous letter that arrived in Lloyd
Grove's mail
bin:
Michael Lohan's daily activities consist of continuously trying to impress inmates with tales of his wealth, sexual experiences with actresses, including having sex with his daughter's stunt double, and has gone as far as to say Paramount Pictures signed him to a $100 million contract to produce five movies upon [his] release," claims the correspondent.
By the sound of this, I think Lindsay should pay someone to keep his dad in jail!
No wonder she is such a rebel!