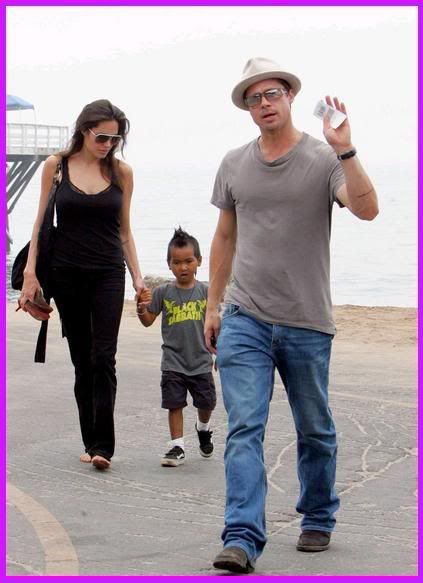 Jodhpur, Oct 26 (IANS) Authorities at the Jodhpur airport are contemplating an inquiry against Hollywood's star couple Angelina Jolie and Brad Pitt for landing their helicopter in a hotel compound here without permission.

The couple, who arrived Oct 20 by helicopter from Jaipur for a two-day trip, landed in the Bardari lawns at the Umed Bhavan Palace Hotel.
Sources at the city's airport said the actors had sought permission to land at the Jodhpur airport. But they were denied landing rights by the air traffic controller (ATC) for want of prior sanction. So, the 'Mr and Mrs Smith' stars went ahead and landed within the Umed Bhavan Palace compound.
'We don't have any knowledge of the incident. We are looking into the matter and we will find out whether any rules have been flouted or not. But it is the primary responsibility of the ATC,' city magistrate B.R. Belu told IANS.