TMZ
has learned that while K-Fed was getting jiggy on "The Tonight Show with Jay Leno," the mother of two was letting loose and throwing back Jack and Cokes at Las Vegas' TAO nightclub.
We're told Britney, with a friend in tow, arrived shortly after 1AM wearing a flowing black dress with black leggings and partied in a private skybox overlooking the club.The pop princess was later joined by two of her dancer buddies and stayed until 2:45 in the morning.

(pictures are from Cliff Watts 2006 Photoshoot)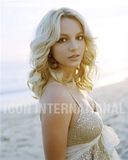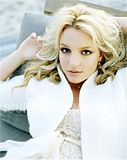 Is it over?