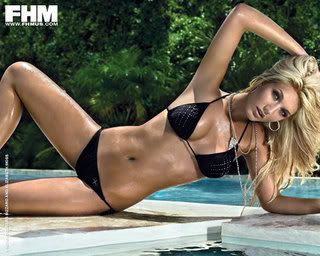 Brooke Hogan, the
daughter of wrestler
Hulk Hogan, was removed from an upcoming U.S. edition of Prom magazine due to her racy photo shoot with FHM magazine.
The 18-year-old daughter of the wrestling star posed in only a skimpy bikini for the men's magazine more than a year ago, but Prom magazine execs still chose to bump her from the cover of their Nov. issue in favor of a more appropriate celebrity, said E! Online.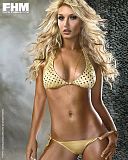 "We don't feel up to taking thousands of telephone calls from the upset mothers of our young promers," a statement from Prom spokesman Aaron Bernick said.