In the fall issue of Vogue Living, Jennifer Lopez preens and poses in the glamorous country manse she shares on Long Island with her hubby, scruffy crooner Marc Anthony.

The stars managed to blend their very different tastes in the deco-fabulous, antebellum, brick, manor house in Brookville. "Of course, I needed a little more closet space," said the diva, who outfitted her dressing room with a crystal chandelier.

The piece de resistance in the home is a white-leather and red-velvet jewelry box by Louis Vuitton that sparkles with the gems she's accumulated over the years - but don't be fooled by the rocks that she's got.

Beneath it all, she's still an artist, which she proves in the basement vocal booth where she and Anthony make booty-ful music together.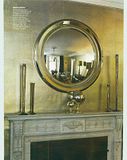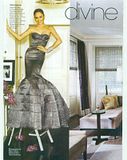 (fadedyouth)