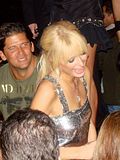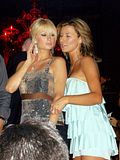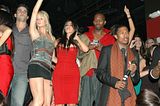 BACKSTREET BOYS star NICK CARTER has slammed ex-girlfriend PARIS HILTON for being reliant on marijuana, and he insists she even resorted to stuffing her teddy bear with the drug when she travelled abroad.
"She relied heavily on drugs and drink to give her confidence in the bedroom and was more often than not too wasted to even perform."I lost count of the nights I had to pick her off the floor and drag her to bed passed out."If she was going overseas she'd cut a hole in her teddy and stuff it with cannabis. She had to have her own private stash with her at all times regardless of the consequences."
All of this for a publicity stunt for Carter's new reality show?
Whatever, this just made my day!