Last Monday, Kevin Federline spent the end of his
RAW
debut face down on the canvas, a victim of an FU from WWE Champion John Cena. This week, K-Fed was back on RAW with revenge on his mind, and that's just what he got.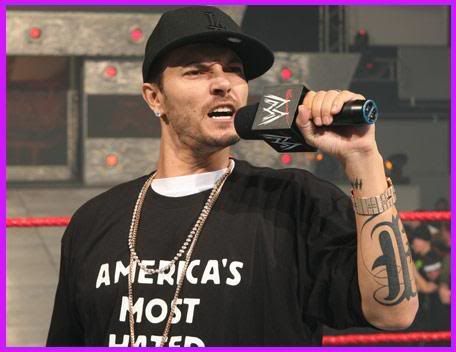 He's lucky WWE is fake otherwise , he would have gotten his skinny ass whooped!
By the way, his shirt( America's Most Hated) says it all!