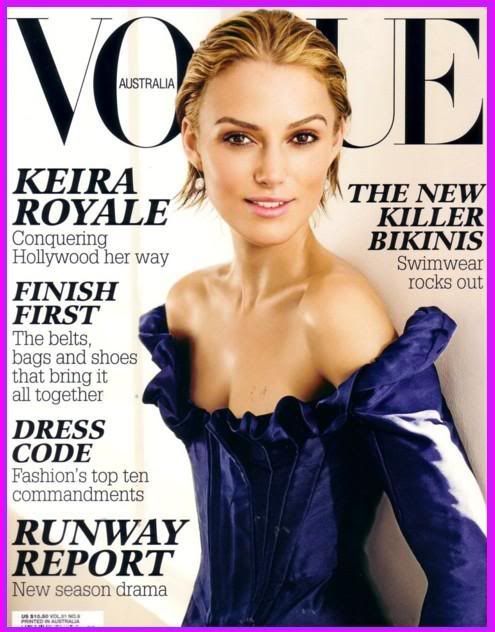 It seems like Keira is getting too old for Pirate movies, refusing to star in any more
Pirate Of The Caribbean
sequels, insisting the third movie will be her last in the swashbuckling franchise.
Read More and Pictures of Keira in Vogue (AU) after the jump

"The 22-year-old beauty made the announcement after finishing filming Pirates Of The Caribbean: At Worlds End, which will be released next year.
Knightley has played the part of cabin girl Elizabeth Swann since 2003's Pirates of the Caribbean: The Curse of the Black Pearl.
The British actress says, "I've been playing this girl since I was 17."
"I'm 21 now and I'm onto very different things.

"