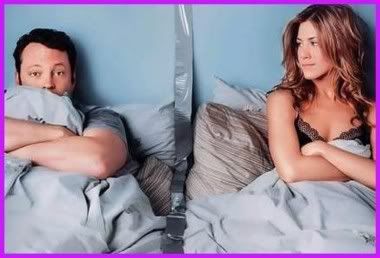 Just like their movie it trully is the Break Up for Jennifer Aniston and Vince Vaughn. The two were together for more than a year and mutually agreed to end their relationship.

"After Jennifer's trip to London several weeks ago, Jennifer and Vince mutually agreed to end their relationship but continue to be good friends today," reps Stephen Huvane and John Pisani tell PEOPLE exclusively.

The statement ends weeks of speculation that Aniston and Vaughn's relationship has been cooling off. Vaughn has been filming Fred Claus in London since late September, while Aniston has been busy working in Los Angeles and New York.

Despite their distance, both had made efforts to ensure the relationship was still going strong. In October, Vaughn, 36, threatened to sue several tabloid newspapers that alleged he was seen kissing a mystery blonde and had ended his relationship with Aniston, 37. The actress also shot down rumors of a rift on Oct. 11 when she told Oprah Winfrey that the two were still together.