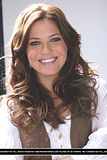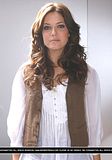 Mandy Moore always maintains a friendship with her ex-boyfriends, stars like tennis ace Andy Roddick and actor Zach Braff - because they all made such an impact on her life.

Moore, who was recently spotted partying with former boyfriend Wilmer Valderrama, says, "People are in your life for a reason, and I don't think you ever stop caring about people you've been close to.

"Well, I don't at least."