Rachael Ray Meets "Rachael Ray"
at the Madame Tussauds Wax Museum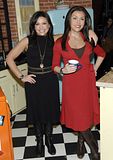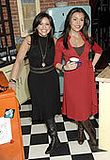 Seriously? Okay first of all the wax looks a lot more slim and more flawless. I'm annoyed by Rachael Ray's voice so thank gos that wax figure can't speak! If only she can cook without saying anything or say a sentence with a 5 second hiatus after another.