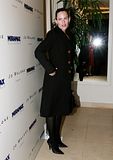 Actress Jennifer Garner has hit out at the media for their "disturbing" obsession with celebrity children, insisting the paparazzi should respect their privacy.

The former Alias star, 34, tied the knot with Daredevil actor Ben Affleck in June 2005 and gave birth to daughter Violet Anne six months later.

But Garner admits she is shocked at the amount of attention the couple still attract.

She says, "I thought we'd have more privacy after we got married. But it doesn't seem to have calmed down very much. Everyone wants exclusive shots of you in Starbucks.

"And there's a fascination with the children of celebrities, which is the most disturbing thing to me."