Costume Designer's Guild Awards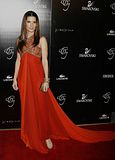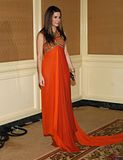 Sandra Bullock has come to terms with husband Jesse James' daredevil lifestyle, and has accepted accidents are going to be part of marriage to the Monster Garage host.

James, who is famous for manufacturing custom-made motorcycles, enjoys an adventurous, speedy life, and Bullock insists she won't be trying to get her man to cut out the danger.

She says, "There's always going to be hospital stays... like twice a year at least, and I know that."

Bullock says she makes sure she is prepared for the inevitable: "I have all the information for insurance always close by in a wallet or in a purse."

The 42-year-old claims she was fully aware of her husband's hobbies adding, "I knew what I was getting into. Within three months of our relationship, he wrecked a car at 120 (miles-per-hour) and almost died."